My journey in the historical land of Millennium Man
Date availability | from 1 May 2017 to 31 October 2017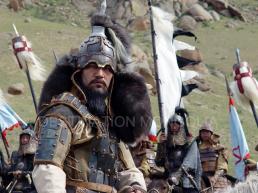 Mongolia is known well for its rich history, specially the great Chinggiss Khaan. He united the tribes and established the Great Mongolian State and conquered the world with his intelligence and powerful military and strategy and forming the Mongol Empire, the largest contiguous land empire in the world history. By taking part in this tour, you will visit the birthplace of Chinggiss Khaan, admire the beauty of the nature, and many historical sites related to Chinggiss Khaan. This trip includes many important and wild spots such as sacred mountain Burkhan Khaldun, beautiful rivers Onon and Kherlen.
Activities:





Itinerary
Day 1 | Ulaanbaatar city sightseeing
Our crew will greet you at international airport for your private transfer to Bogd Khan National Park. Firstly we will lodge in ger camp which located in beautiful zone of Bogd Mountains. After having lunch we will visit Gandan monastery, the center of Buddhism in Mongolia and Choijin Lama Museum and get familiar with their history and interesting religious objects. (L, D)
Day 2 | Terelj National Park discovery
Today we will enjoy the Terelj National Park, splendid place with beautiful nature surrounded by extraordinary rock formation and rich with flora and fauna. When we get there, we can go hiking around the big turtle rock and visit Aryabal meditation monastery. (B, L, D)
Day 3 | Visit the Ruins of Princesses temple
We will drive through beautiful Khentii Mountain covered with pine forest and colorful flowers to visit the ruins of Princess temple. Our guide will tell you an interesting heroic story about the princess who was affectionate about Mongolia in detail. Continue our journey to Kherlen River and stay in tent on the river bank. (B, L, D)
Day 4 | Bayangol River
After breakfast drive to the east, and have lunch around Khukh Nuur which is mentioned in the secret history of Mongolia that tells about Chinggis Khaan. In the evening we will stay in ger camp that is located nearby Bayangol River. (B, L, D)
Day 5 | Horse ride in Khentii Mountain Range
After a substantial breakfast, we will saddle our horses and ride into the valley along the base of Khentii mountain ranges. This trip is entering the wilderness - birds, marmots and other ground squirrels nestle in the surrounding area. Along the way we will have lunch and get closer to Khangal Lake. (B, L, D)
Day 6 | Ride to Bereeven Monastery
Today, as we follow the Bayangol River, we enter dense pine forest, at the southern tip of Siberian Taiga. Throughout riding excursion, we will see golden eagles, wood peckers, and other birds. In the evening, we will take a walk to 13 Sansar Mountain, where Bereeven monastery ruins. (B, L, D)
Day 7 | Homeland of the Buryat people
Drive to Binder County which located at the confluence of the Balj River and Onon River. Binder County is the place that an ethnic group Buryats inhabited in. You will visit local Buryat family and explore their unique way of life. In the evening we will hike around the river bank. (B, L, D)
Day 8 | Gun Galuut Natural Reserve
Driving will lead us to stunning Gun Galuut Natural Reserve that surrounded by Khentii Mountains and has astonishing Kherlen River that is rich with rare fish such as Taimen, Lenok, Silurid Catfish and Pike. In the afternoon we will drive to the nearest river point for fly fishing and in the evening drive back to ger camp. (B, L, D)
Day 9 | Ulaanbaatar city
After breakfast we will drive to Ulaanbaatar and go city sightseeing including Natural history museum. In the afternoon we will enjoy the traditional folk concert. (B, L, D)
Day 10 | International departure
Your unforgettable journey in Mongolia will be ended with transferring to the airport for your international departure. (B)
Other Information
Price Exclude
International flights
Single supplement
Insurance
Drinks in restaurant
Supplementary services
Personal items
Tips
Price
Hotel
Price /per person/
2 pax
3-5 pax
6-9 pax
10 more pax
3 star
$0
$0
$0
$0
4 star
$0
$0
$0
$0
Gun Galuut Natural Reserve
The reserve covers a total of 15000 hectares, with only a fifth of its territory open to visitors. On the southern side of the Khentii Mountains, and in the basin of the River Kherlen, the reserve is home to thousands of species, including Argali Sheep, Grey Wolves and Golden Eagles, White Napped Crane, Siberian White Crane, Bearded Vulture, Relict Gull and Swan Goose. We may be lucky enough to spot some native wildlife during an afternoon hike. In order to conserve these rare species and the delicate ecosystem of the Kherlen River basin, Destination Mongolia and Gun Galuut Local Community established the Nature Reserve. We actively work on nature conservation, developing community based, and environment-friendly responsible tourism in the area and support the local community basing on their involvement in the activities.